The Kiel Public Library welcomes gifts of library materials, money or real property. These gifts help enrich and expand our collection, and they help to improve the resources and services we provide to our patrons and the greater Kiel community.

Monetary gifts may be unrestricted or designated as memorial or tributes to honor a loved one. Donors may suggest specific furniture, equipment or artwork to be acquired with their donation; however, the Library Board reserves the right of final selection in order to meet space, use, or design criteria. Unrestricted monetary contributions become part of the Memorial Fund administered by the Board of Trustees. These funds are generally used to fund equipment, building projects, or other items too expensive or specialized for the operating budget.
The library welcomes gifts of books and other materials to honor a friend or relative. Such materials must meet the same criteria for selection as purchased materials, however. Our emphasis is on acquiring current materials of wide-ranging interest to the general public. The library director will be pleased to recommend titles to honor a relative or friend. Memorial books are marked with a bookplate identifying the honoree and, if desired, the donor.
Because evaluating older materials is labor intensive, the library generally only accepts books that are no more than two years old and in excellent condition. Donated videos, DVDs, audio books and software are usually placed on our "used item" sale cart, or designated for Friends of the Library (FOLK) book sales. The library does not accept used textbooks, magazines, or items in poor physical condition.
All gifts are tax deductible. The library will furnish a receipt upon request, but we do not place a financial value on used items.
No gifts are accepted unless given to the library without restriction. All gifts may be used, sold, or disposed of in the best interest of the library; the library reserves the right to decide the conditions of display, housing, and access to the materials.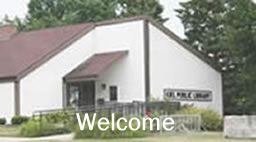 Kiel Public Library
511 Third Street
Kiel, WI 53042
920-894-7122